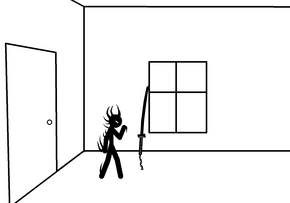 Room nr. 3 is a single room occupied by Zyanya and formerly by Ice. In the same time when Zyanya received the key to the room from Addison Elain Siree, Ice poofs into the room. When they've noticed the intruder, Addison tried to find a new room for Ice, but Zyanya throws a grenade at him and blasts him out of her room, making a big hole in the wall.
Ad blocker interference detected!
Wikia is a free-to-use site that makes money from advertising. We have a modified experience for viewers using ad blockers

Wikia is not accessible if you've made further modifications. Remove the custom ad blocker rule(s) and the page will load as expected.